Top 20 Best Online Shopping sites in Nepal 2022
Bigpasal is largest B2B wholesale and retail online shopping in Nepal for mobile display, electronics, home appliance, gadgets, smartware and more with reasonable price. It provide its services in kathmandu valley as well as all major cities in nepal.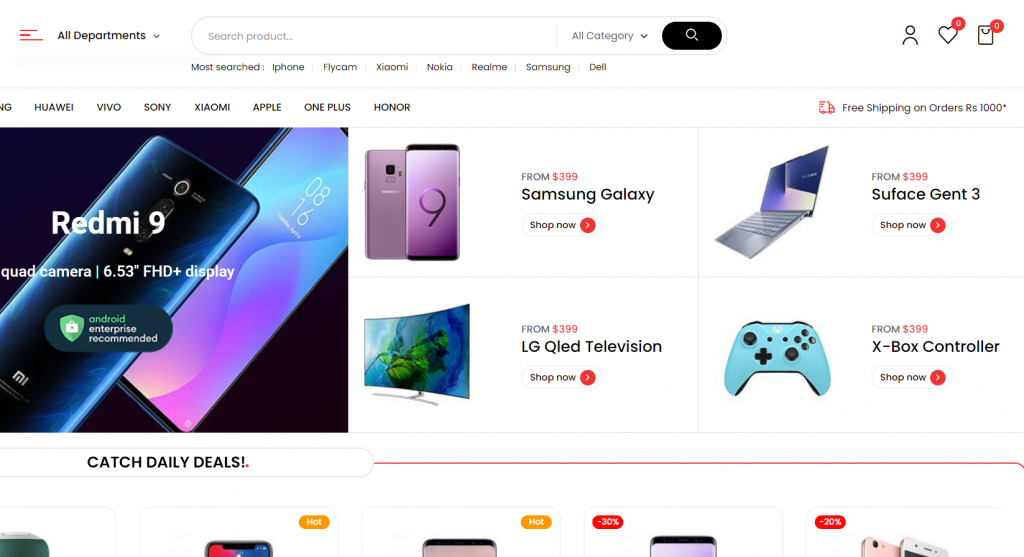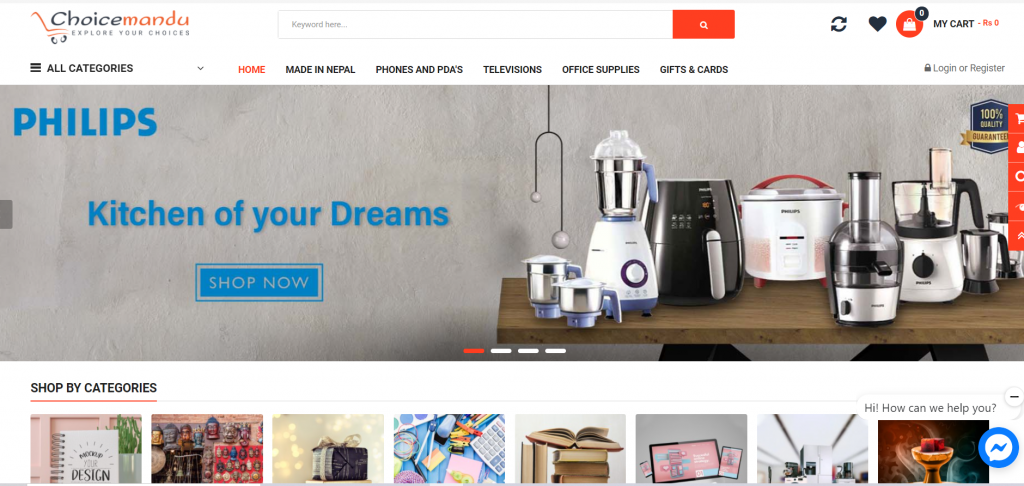 Choicemandu is a best online shopping sites in Nepal to buy Electronics, home appliances, Handmade, and Corporate products with fast delivery, budget-friendly products in Nepal.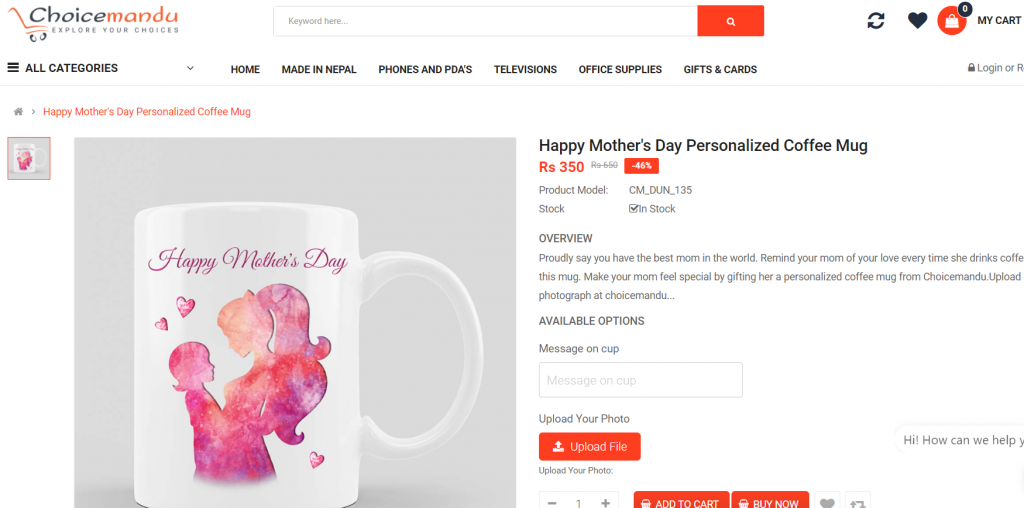 Dherai founded in 2016 is best online shopping in nepal provide genuine quality electronics, kitchen appliance, smart homes. It provide varieties of unique products, fast delivery and easy return services to the customer.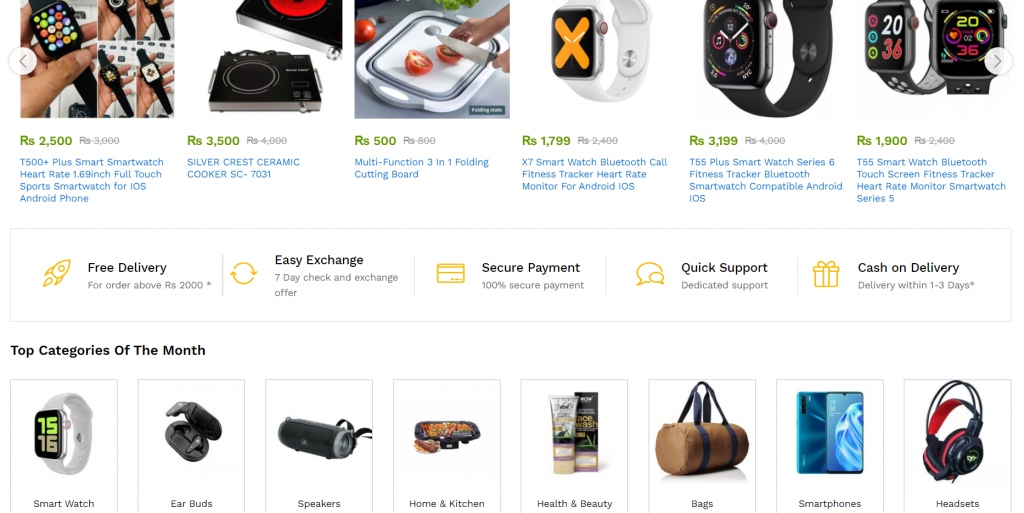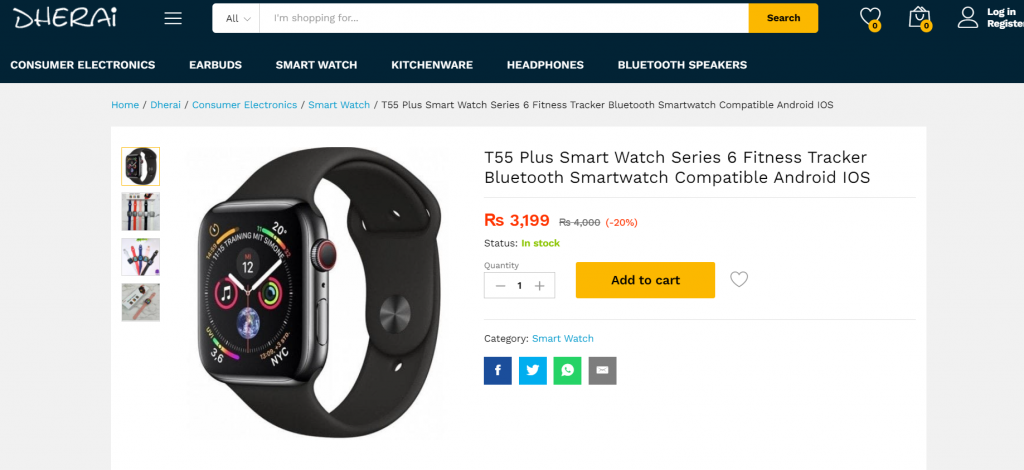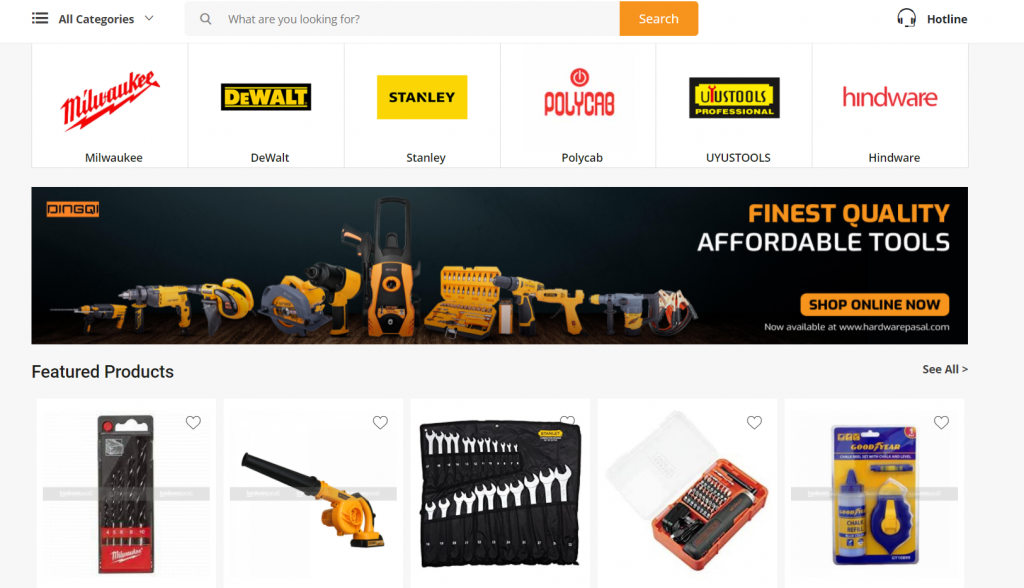 Hardwarepasal is an online hardware store in Nepal focused on providing a wide range of products related to lights, automobile, DIY tools, solar, bathroom and general hardware's through the internet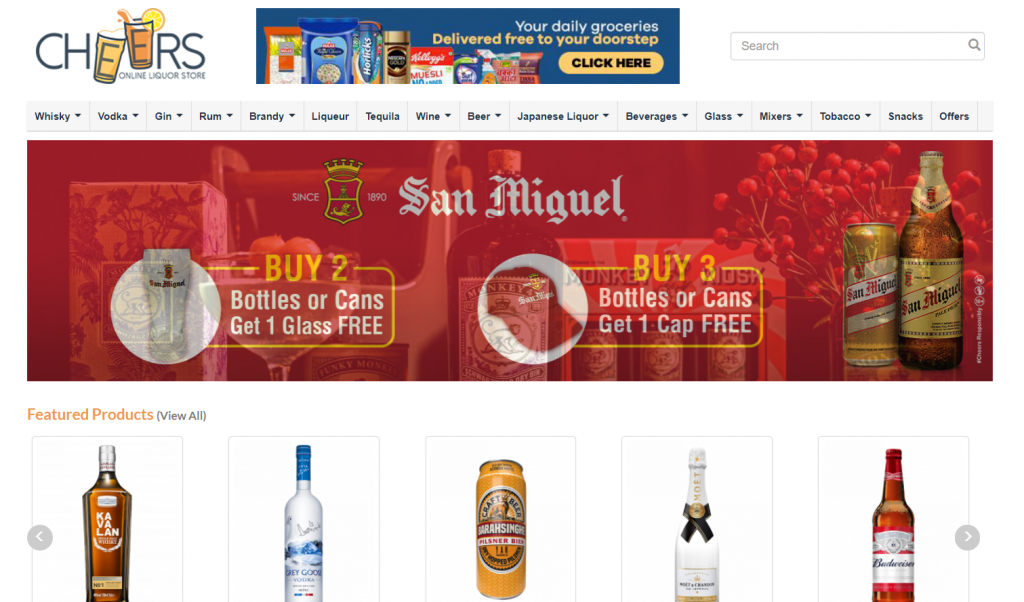 Cheers is the largest online liquor store in Nepal that offers an extensive selection of genuine domestic and foreign liquors, beverages, cigarettes, and mixers. They accept international payment as well as on time cash on delivery.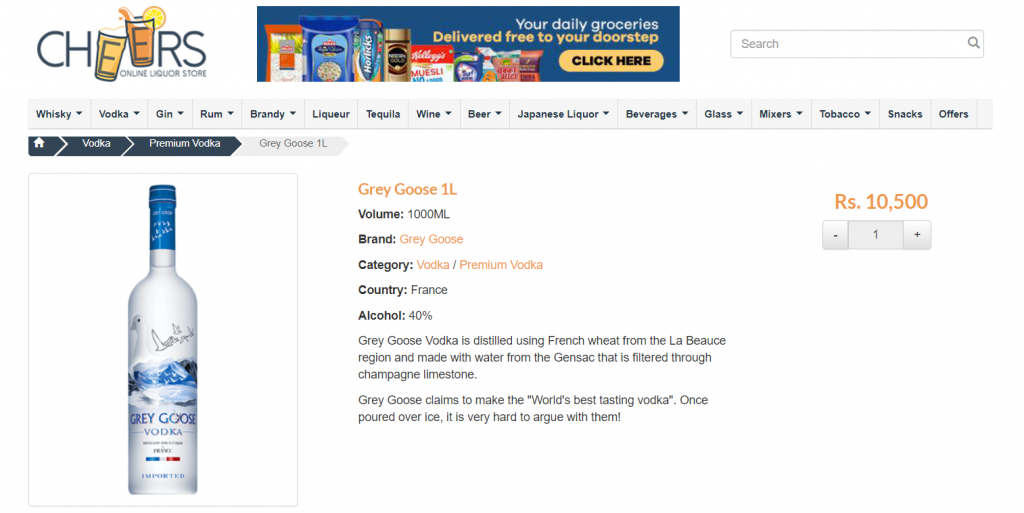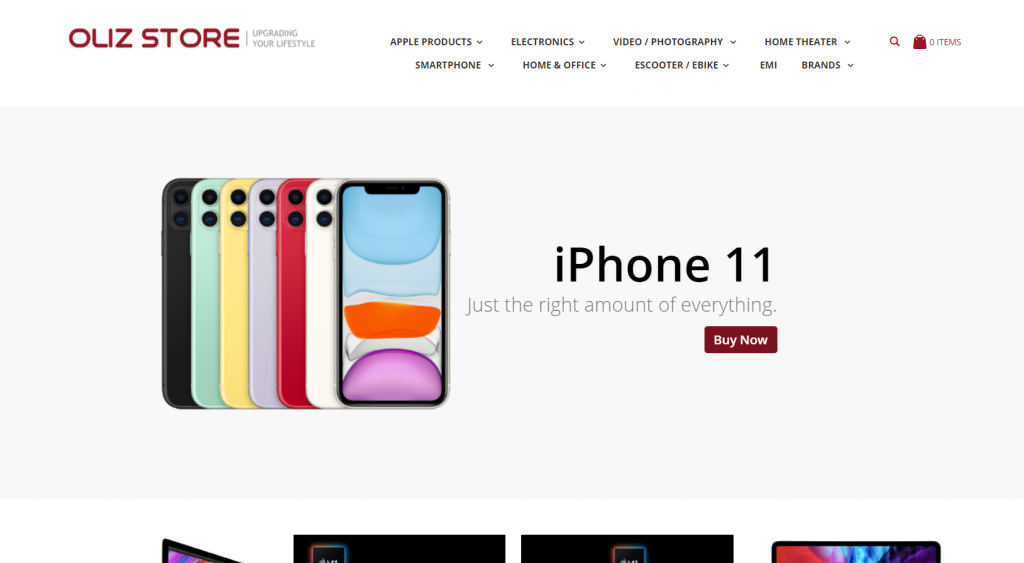 Oliz Store started in 2007 is a authorized Apple Store in Nepal. It has been able to stand out in the market as a store for Apple products and branded accessories. Today they offer genuine electronics ranging from Apple products, Branded Apple accessories (covers, cables for iPhone, iPad, MacBook), docking speakers, Headphones, Amplifiers, Media players, Home theatre Speakers, Projectors.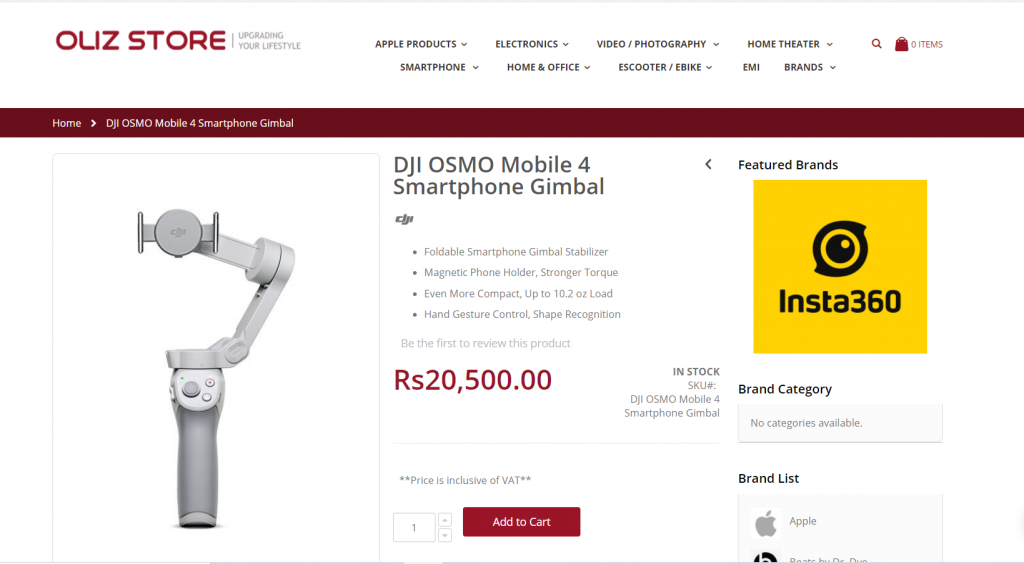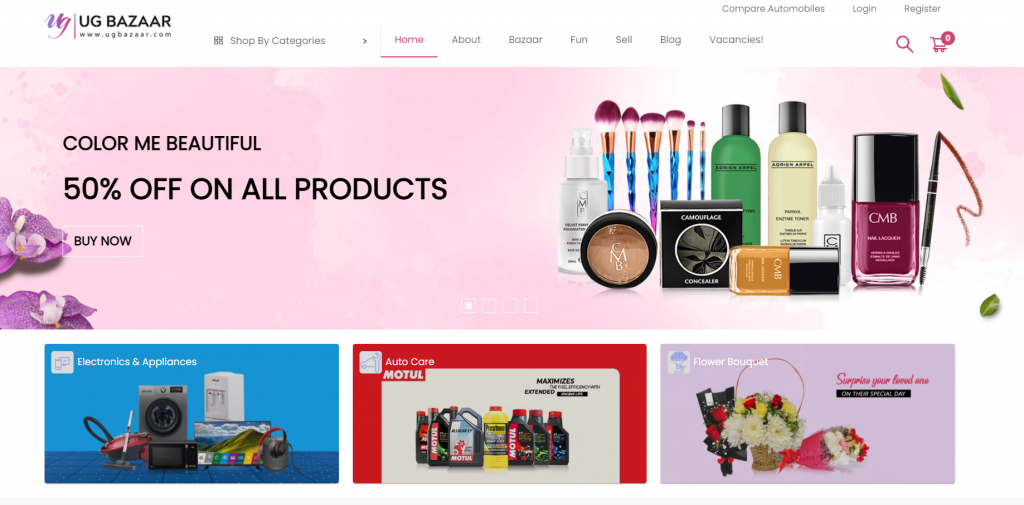 UGbazaar a successor of UG cakes which was initially registered in year 2074 and now a part of Urban Girl Inc Pvt. Ltd, has been into cake production and delivery to their happy customer. They gain hugh popularity from social media and have been selling other product including the cake.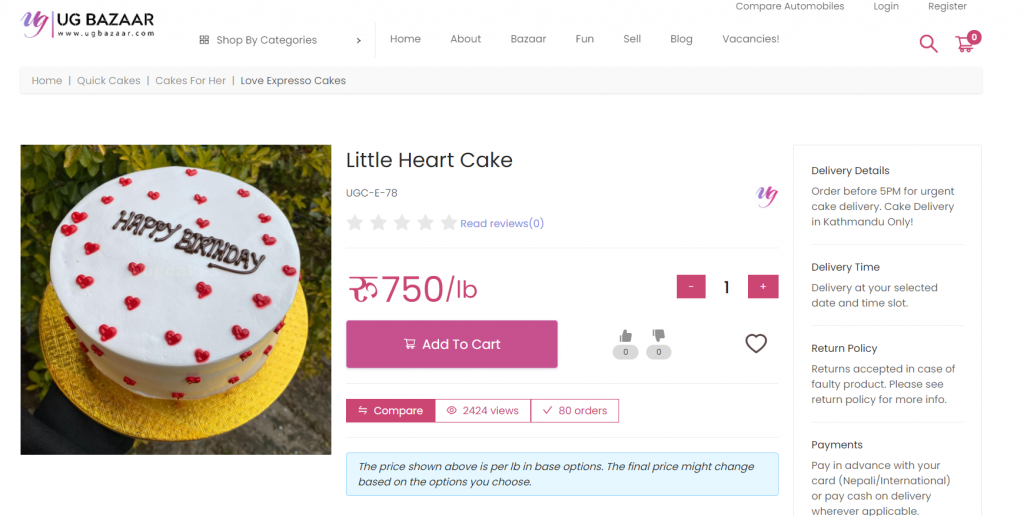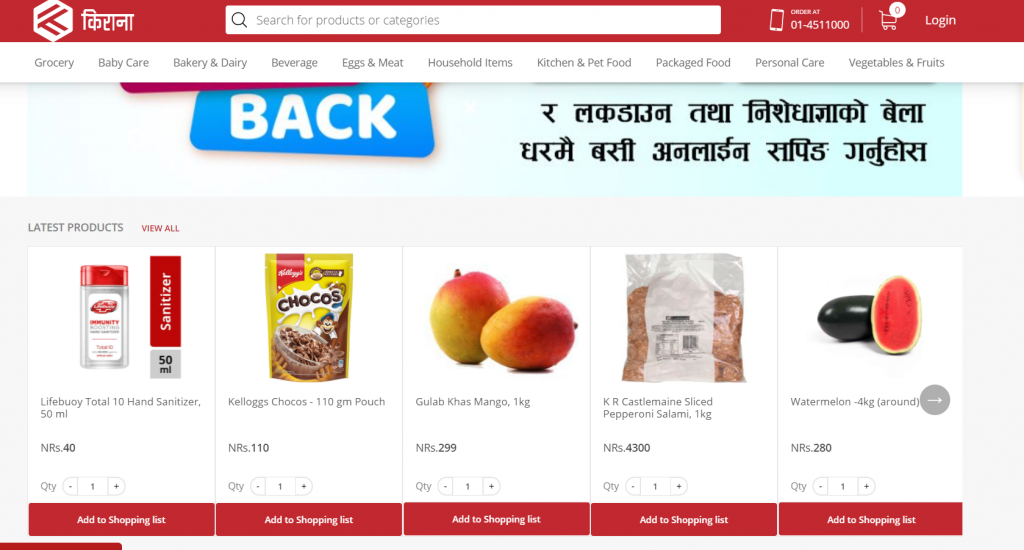 Merokirana is also the fastest growing e-commerce stores in Nepal providing a large variety of goods online. It focuses on online grocery, baby items and more.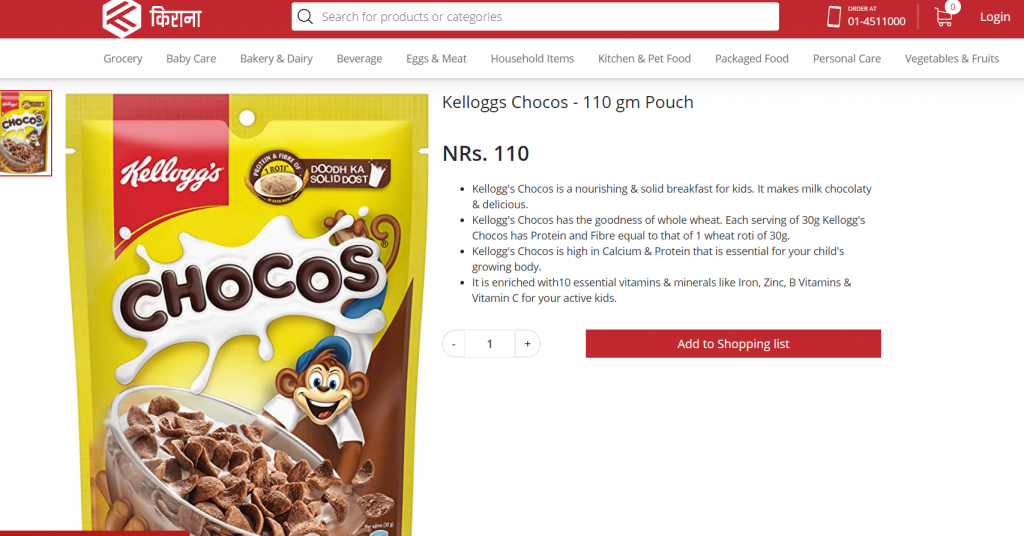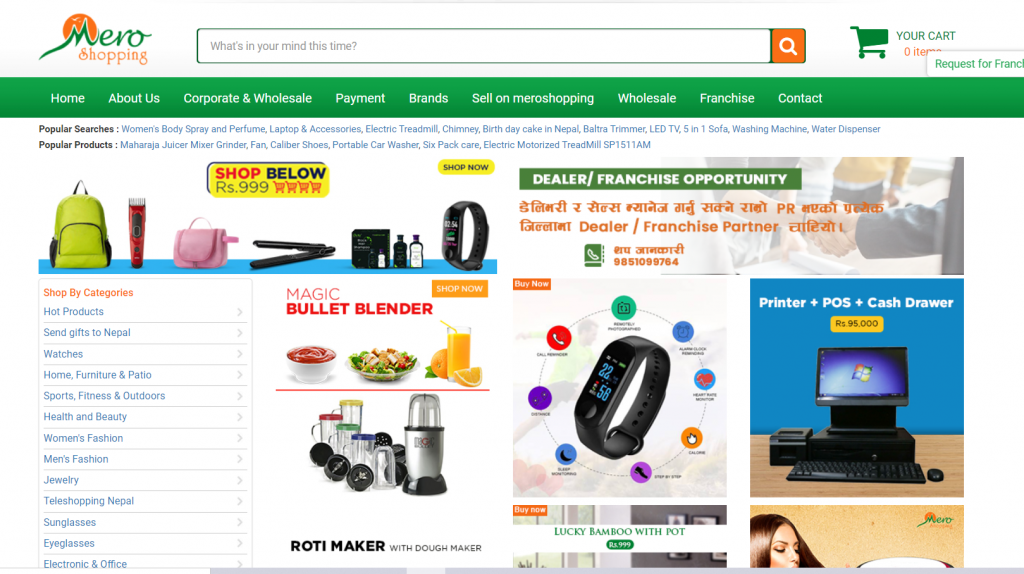 Meroshopping is the online shopping sites in nepal which provide wide range of electronics, health, beauty, grocery and gifts. It provide the quick service in all the major cities around the nepal.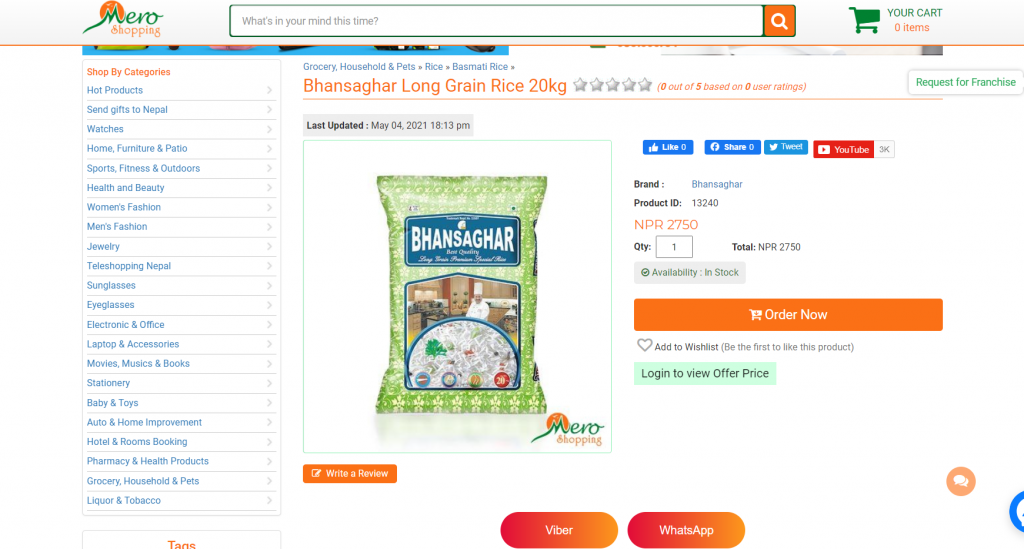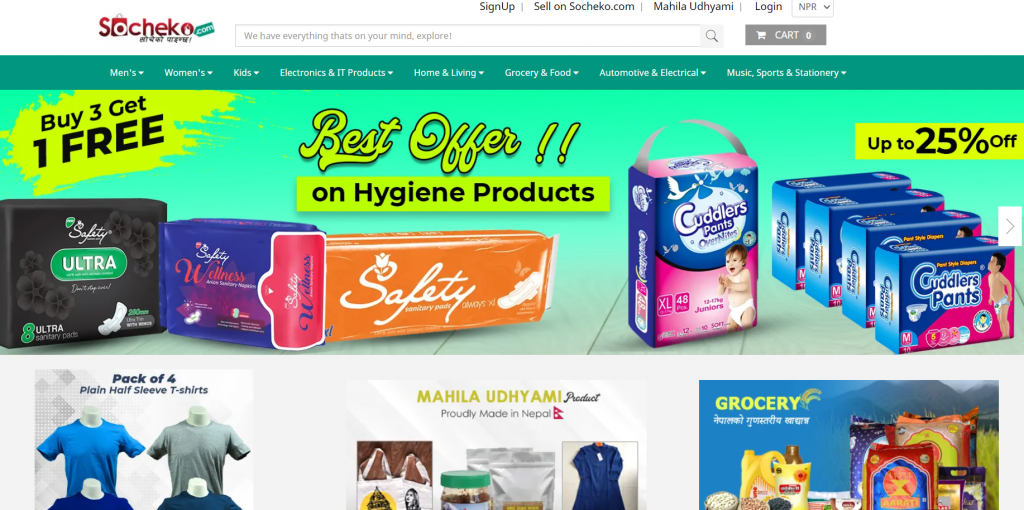 Socheko.com is one of the leading, fast and reliable websites for online shopping in Nepal. The platform consists of a wide assortment of 10,000+ products across more than 500 categories.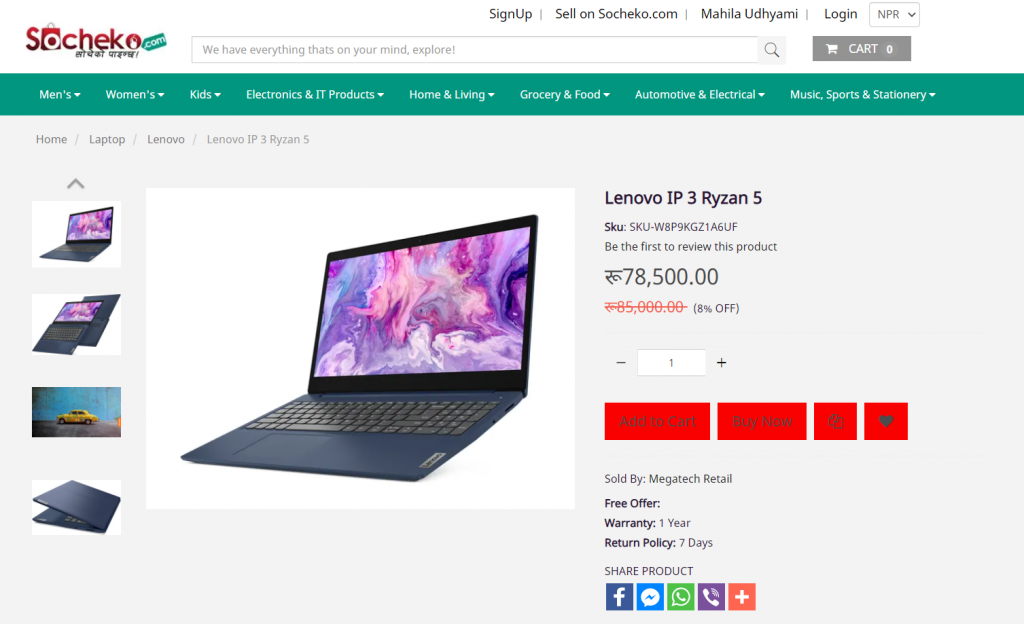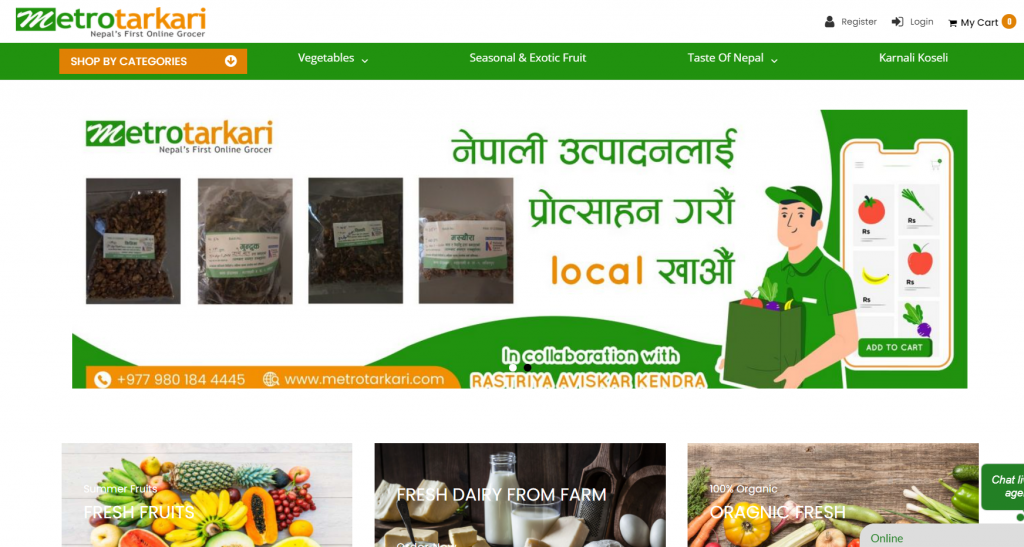 Metrotarkari is a pioneer in the Nepali market for selling vegetables and fruits online to customer. After the pandemic this idea is a booming in many other sites and most of ecommerce start selling grocery as their main products.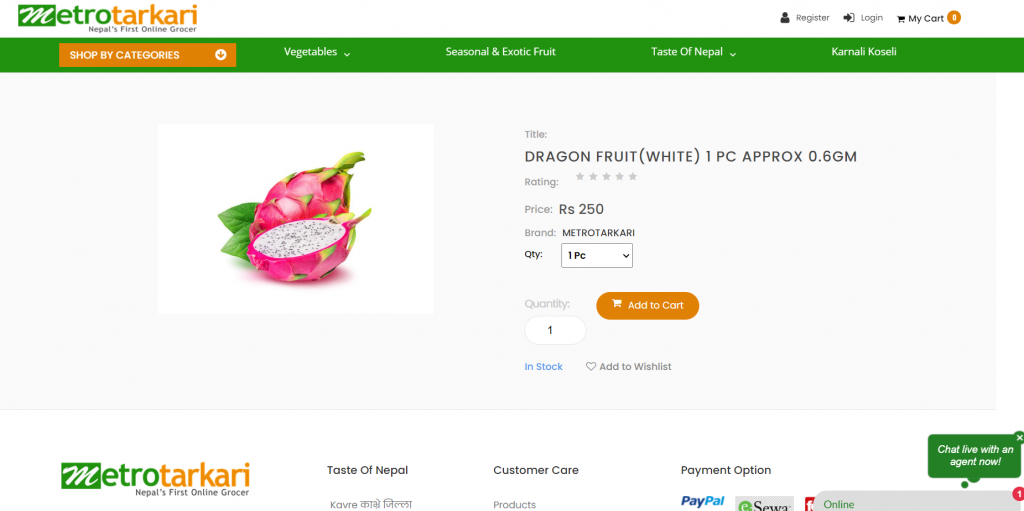 They are mostly selling inside the kathmandu valley and moreover provide delivery to sanga ,thankot area if the order exceeds Rs. 4000.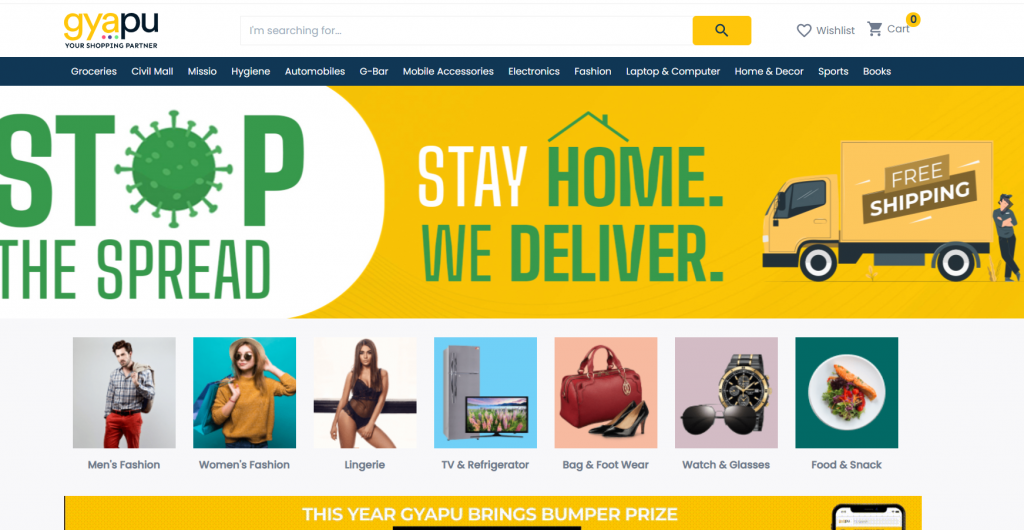 Gyapu has gain popularity among the nepali shoppers in short amount of time and in the hike of pandemic they surely enjoy the comfortable position in ecommerce bussiness and among the customer with all the positive review.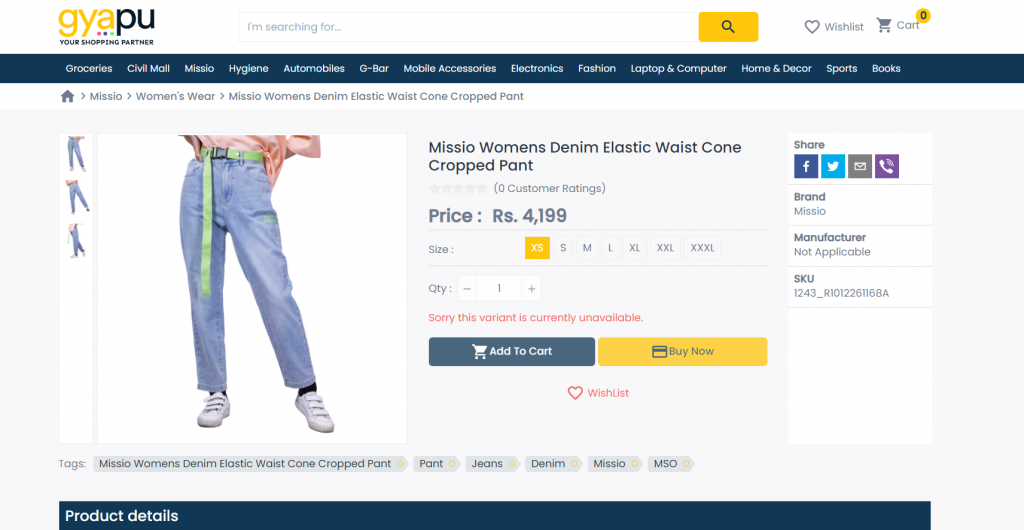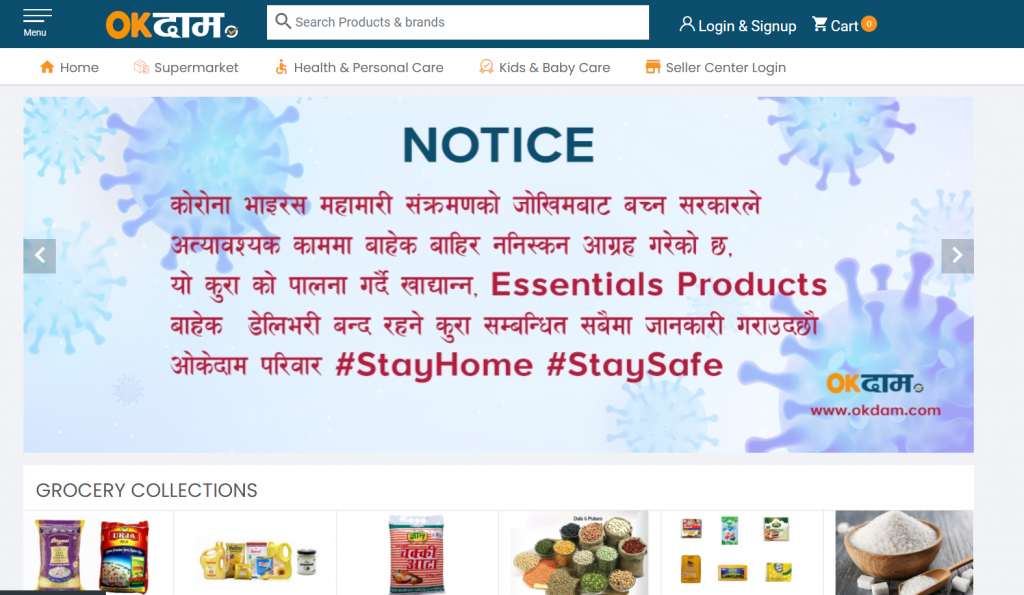 Okdam is one of the popular and trusted e-commerce companies active in Nepal. Okdam offers a wide variety of products. It provides authentic and reliable products at specified date and time at your convenience. They have mobile app and accepting visa cards, mastercard, e-sewa.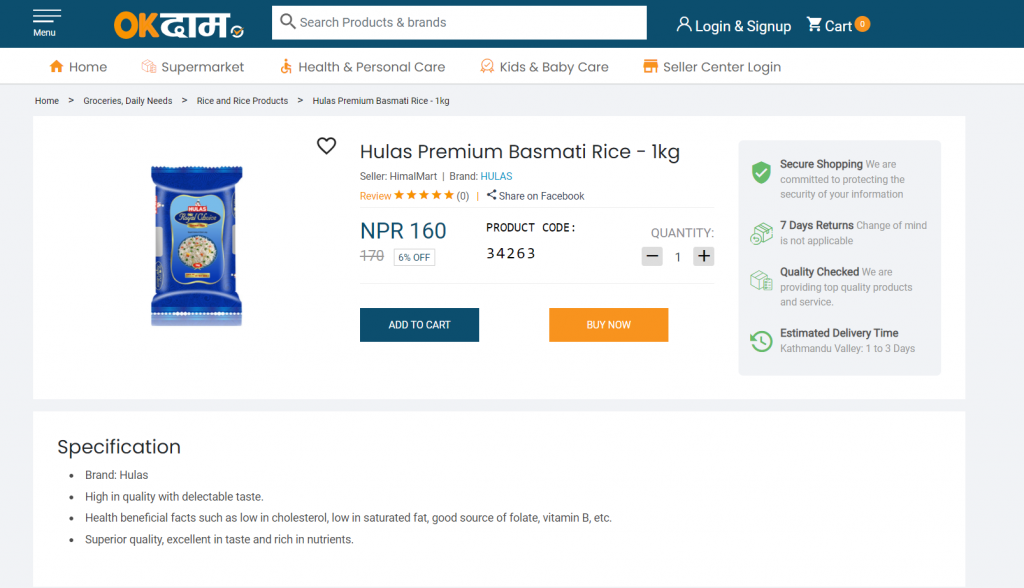 SmartDoko is an online shopping sites in Nepal offers a wide range of products and is growing in popularity with smart promotions in social media. It has got terrific customer feedback and quality products in its website.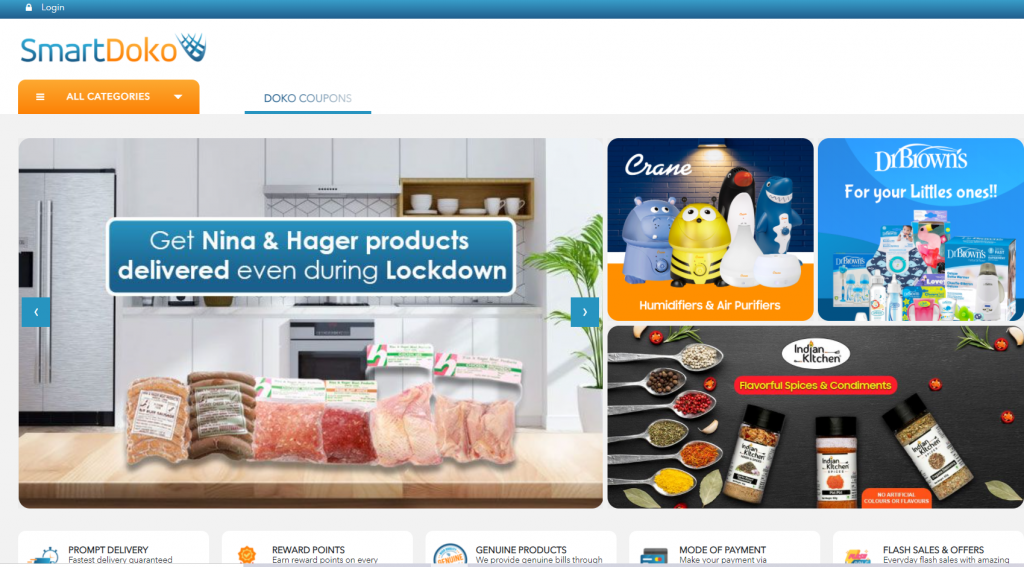 It a high level of responsiveness and reliability. Customers can shop through the website or mobile app (available both on iOS and android).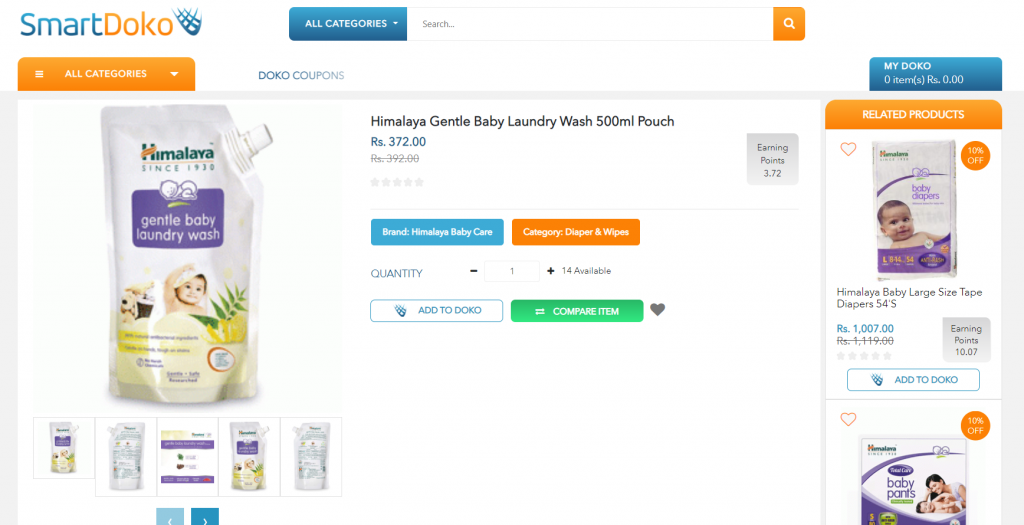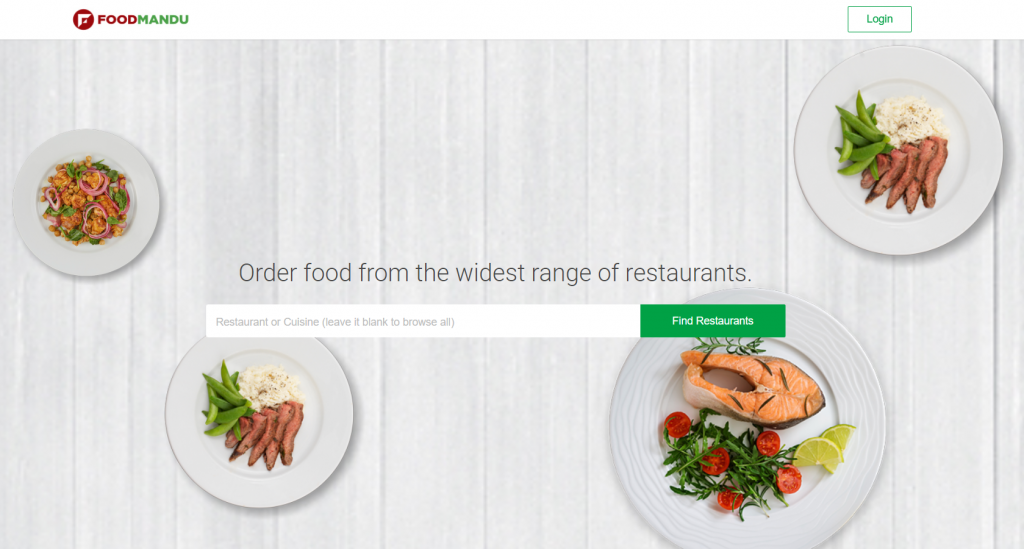 Foodmandu is the first company in Nepal that carries food from restaurants of your choice. Your favorite food from your favorite place will be at your doorsteps within an hour through online ordering from Foodmandu's site or mobile app. The delivery time depends on the restaurant's and your location.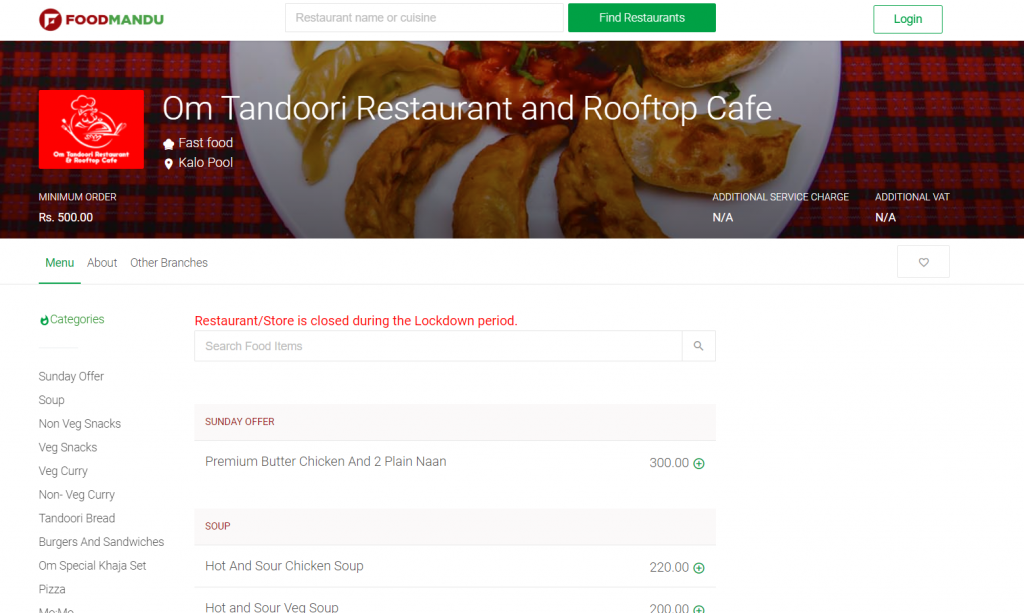 NepBay is a revolution that claims to be here to change how we look at online shopping. It started its services in 2007 as an online shop directory. At present, they have grown into an e-commerce platform for Buyers, Sellers, and Advertisers to showcase their products/services.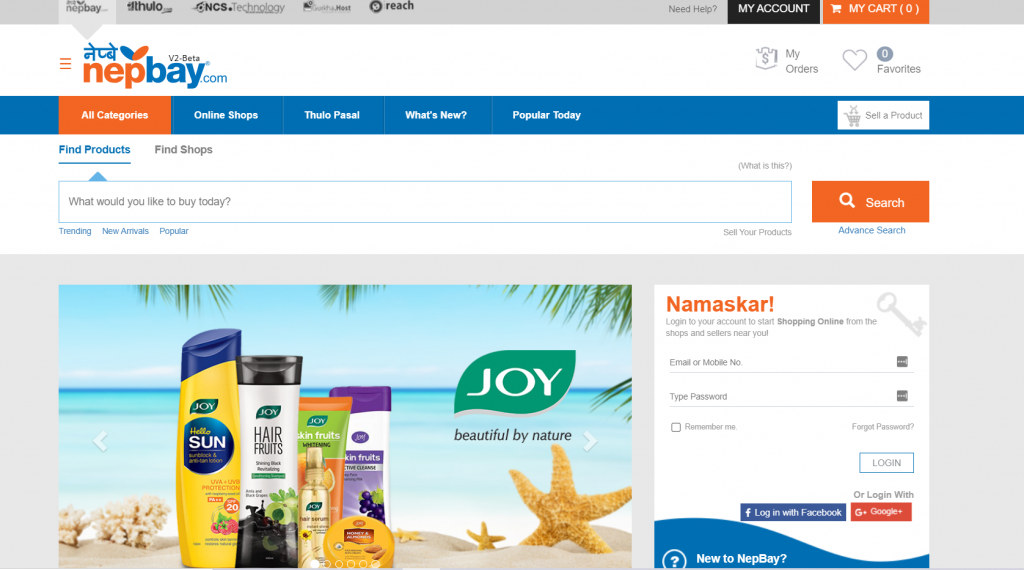 It is a pioneer of "Cash On Delivery" services in Nepal. Since then, people have been able to rely more on online platforms for shopping. This online shopping platform accepts PayPal, VISA, MasterCard as international payment options. It also takes eBanking and mobile banking for online payment transactions in Nepal.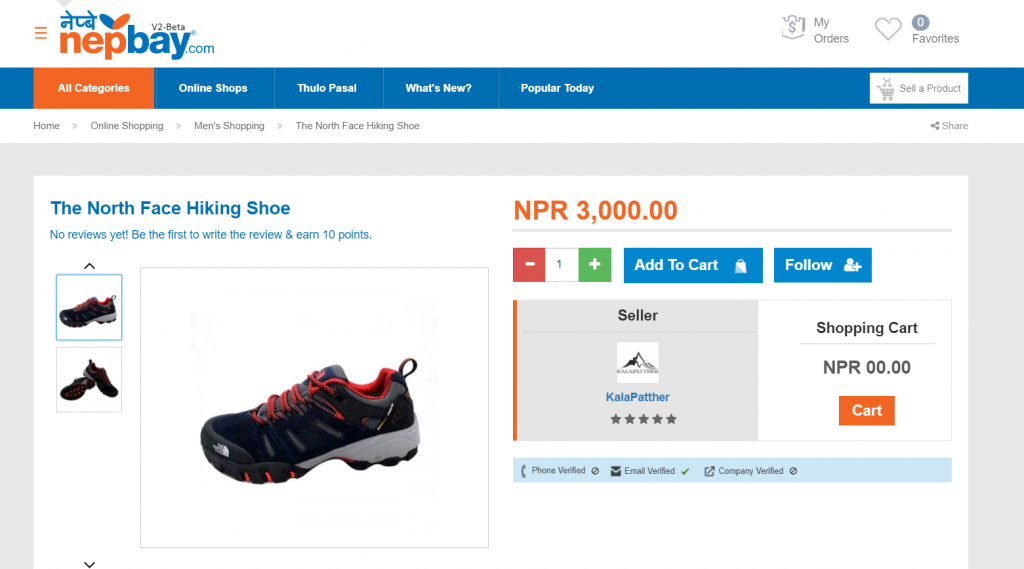 Muncha is one of the oldest and leading departmental stores in Nepal. It has served its customers consistently for over decades by retailing, wholesaling and also supplying business organizations. It is a popular name in 'gifting' among Nepalese outside the country. Later in 2000, it ventured into online shopping to offer a gift gallery. It is a full-fledged online shopping platform where you can get a wide variety of products that are available at a physical department store.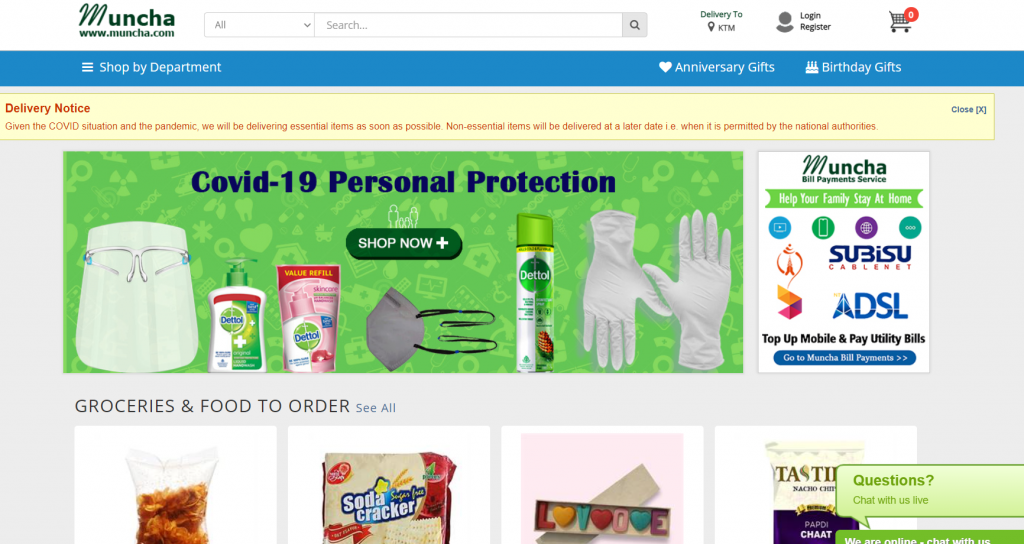 Your order will be at your doorstep at a reasonable price if you shop with Muncha. They accept iPay, MasterCard, and VISA as payment options. Moreover, they can deliver within 2-3 working days.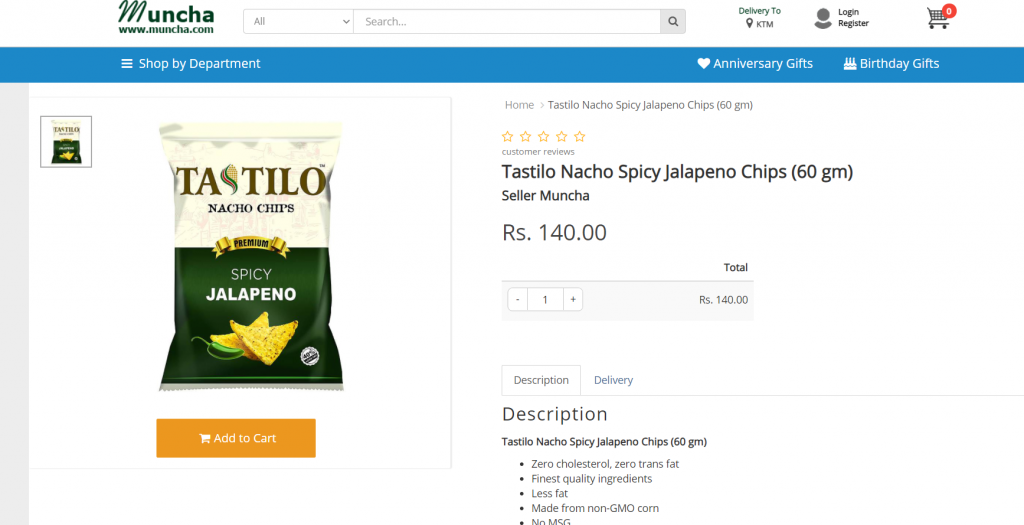 Sasto Deal started in 2011 is one of Nepal's largest online shopping sites. It provide cross-border products from Flipkart and Myntra like men, women, kids clothes, watches, shoes, electronics and ultimate online shopping experience with almost free delivery within kathmandu.
Daraz is the best choice among both buyers and sellers. It provides Multivendor options so that sellers can register and work with Daraz. Famous brands and retailers in the country have already started selling their products through Daraz's website.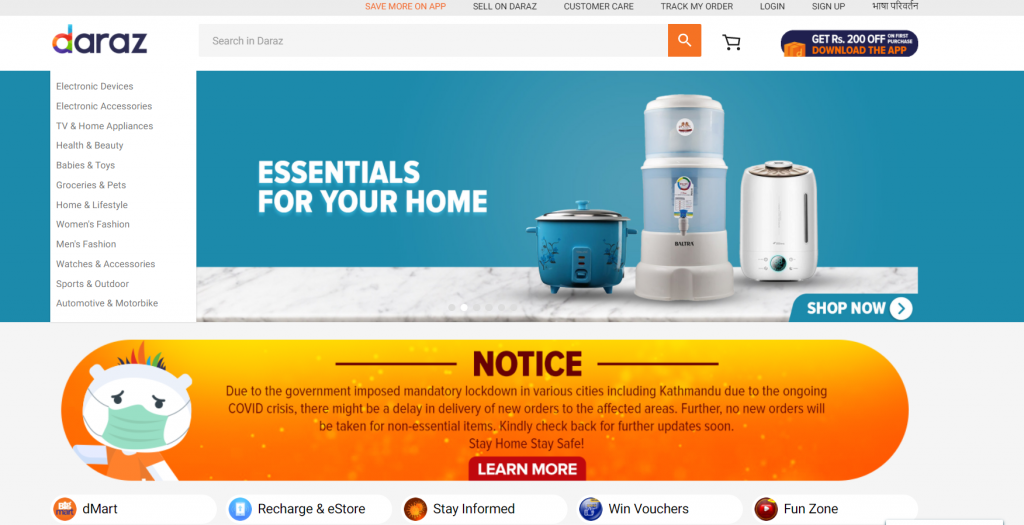 It has an active presence in Pakistan, Bangladesh, Sri Lanka, and Myanmar. Originally popularly knows as Kaymu, Daraz Nepal brings an entirely new concept of online shopping in Nepal by showcasing various famous brands under one roof. Daraz provide wide variety of products and almost all desire can be available in this platform. But the product cost are found a bit more expensive compare to the market.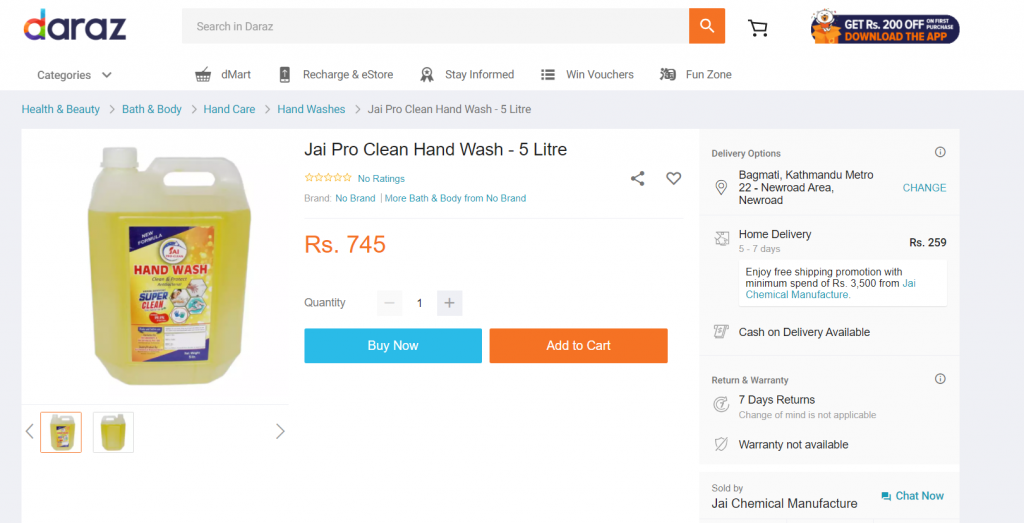 It is the priority of many when it comes to shopping online in Nepal. They accept Cash on Delivery, VISA, and MasterCard as payment options.
Hamrobazar is a consumer to consumer platform where customer can sell directly to customer. It is one of the most used shopping sites in Nepal and allows individuals to sell their products. You simply create an account and put on an advertisement for your product. It is ease of use and the simple user interface makes it easy to navigate around the website.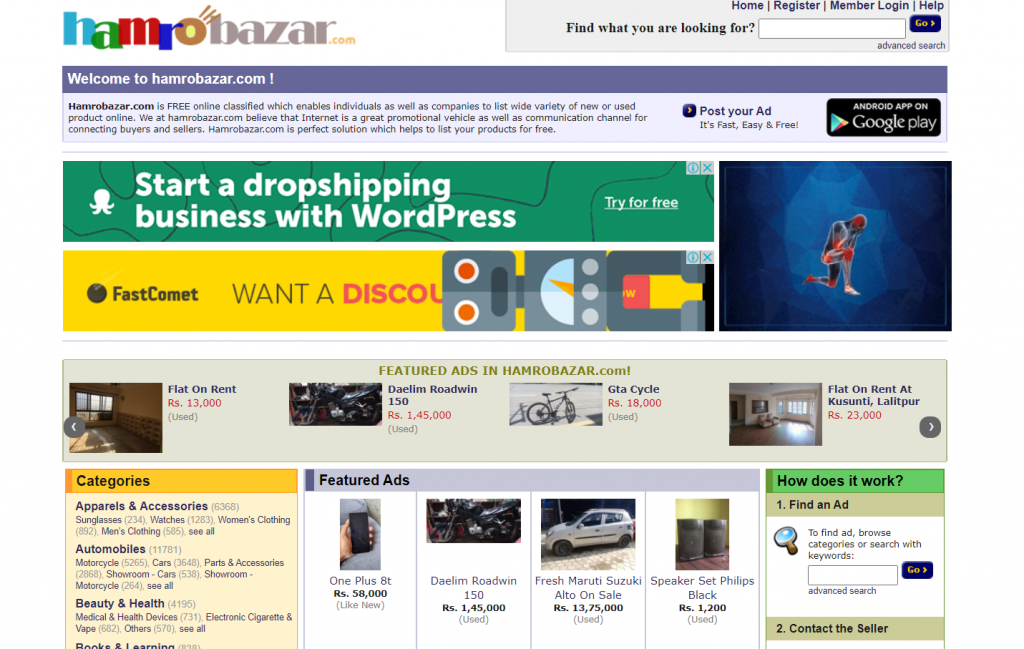 It is widely popular for listing second-hand products. Even brand new product like made in nepal electric bike are launched though it and many branded motorbike can be found here.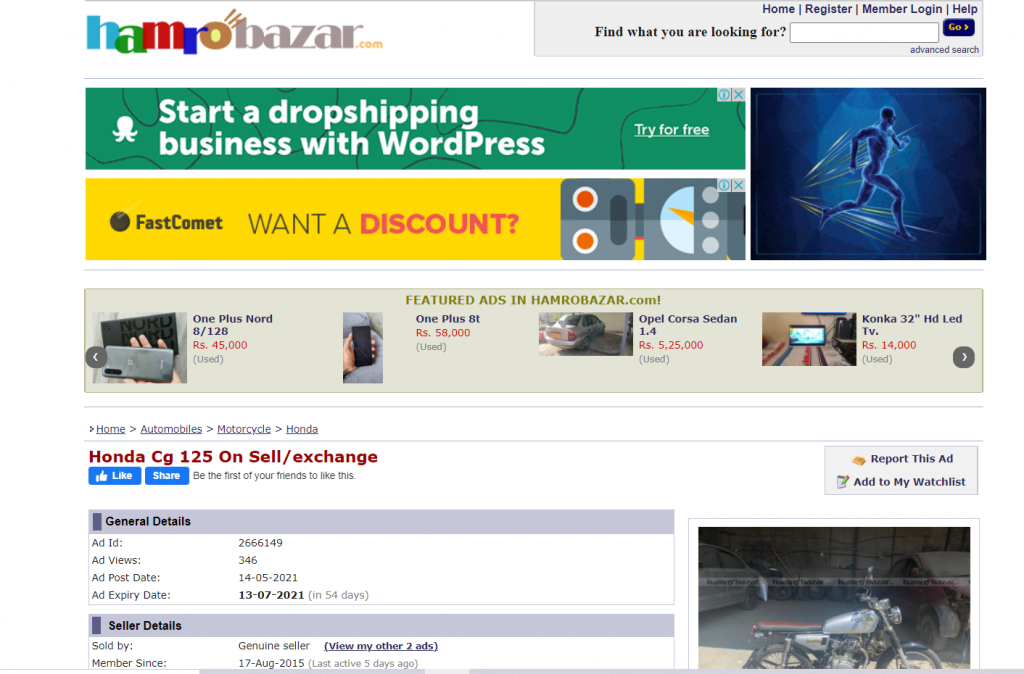 It is the perfect solution that helps you list your products for free. Yes! There are no hidden charges to list products.